As the New Year is approaching, the forward is endless, and the "forward test" is in full swing. Netease's first self-developed realistic football game "Vive le Football" has attracted much attention. It can be played simultaneously on PC, iOS and Android, and has won rave reviews. "Vive le Football" has the genuine authorization of FIFPro, clubs and China National Football Team. Practice matches, qualifying matches, 3V3 streetball, as well as new gameplay league journeys and manager qualifying matches bring a variety of game fun. In this test, you can also join hands with Van Basten to fight the passion and field, and there are also Van Basten's exclusive benefits and New Year's surprises waiting for you!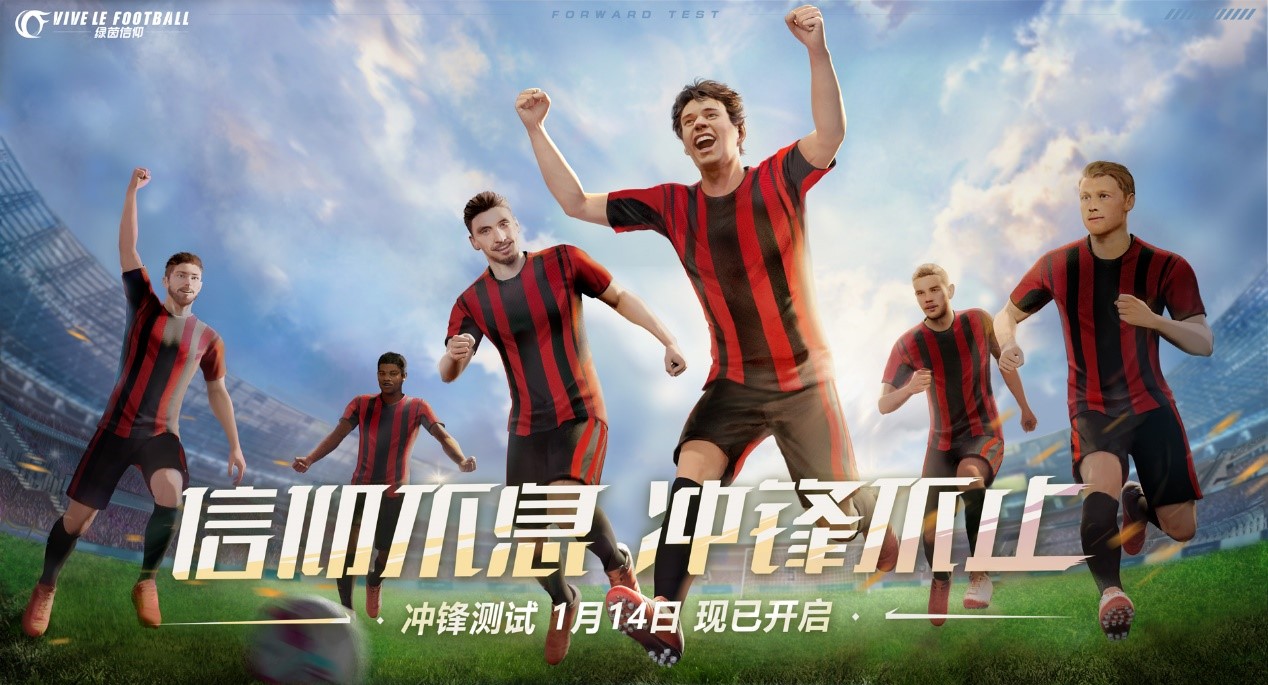 【Have you received the legendary star in the preview of the Spring Festival activities? 】
The much-anticipated "Forward Test" is now in full swing. There are so many exciting activities and blockbuster benefits that the managers of VLF have been hooked. As the Lunar New Year is approaching, the Spring Festival activities will also be festively launched, bringing New Year's exclusive benefits, a variety of activities for the New Year's Carnival, and surprise content will be offered.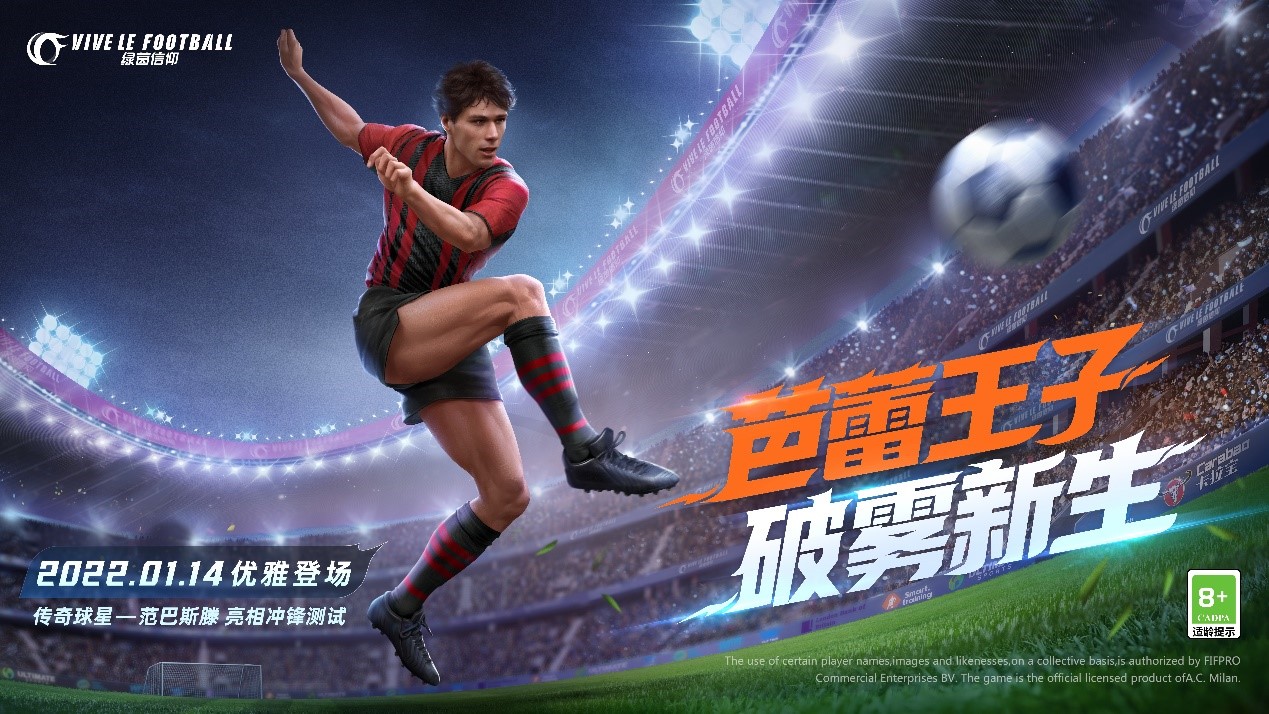 In this "Forward Test", "Vive le Football" ushered in the first legendary star Van Basten. He will not only join everyone's team for free, but also bring a lot of exclusive benefits. Managers can get the Van Basten player pack during the test period, through the 7-day sign-in event and reaching 130 active points in the rookie program. Improve Van Basten's potential value and ability value to complete the "limited-time training task", and you can also directly obtain [Legendary Center - Van Basten] in the public beta!
【League journey manager ranking brand new gameplay and new challenges! 】
The "Forward Test" ignited the greenery, and the newly added league journey and manager qualifying gameplay were loved and praised by everyone. In order to let VLF managers get started with new gameplay faster and experience new fun, this issue will introduce the key points of the new mode for you.
During the league journey, you can create 5 independent archives and experience different top teams and different league content independently. After freely choosing top teams, you can also add new transfer operations, form your favorite star lineup at will, and experience more realistic player growth. The financial situation of the team is also something that managers need to consider carefully. Only by working hard to obtain more funds and increasing investment to enhance the strength of the team can they experience a more realistic league operation.
The "Forward Test" also adds a manager qualifying mode, which does not require players to play by hand, but allows everyone to focus on tactics to influence the direction of the game as a team coach. Through the tactic panel, you can adjust team and player tactics in real time, freely formulate overall offensive and defensive strategies, or choose a complete set of tactics such as flying on both wings and quickly defending against counterattacks to control the situation. If you want to experience the fun of strategizing and controlling the overall situation, don't miss the Manager Qualifying Tournament!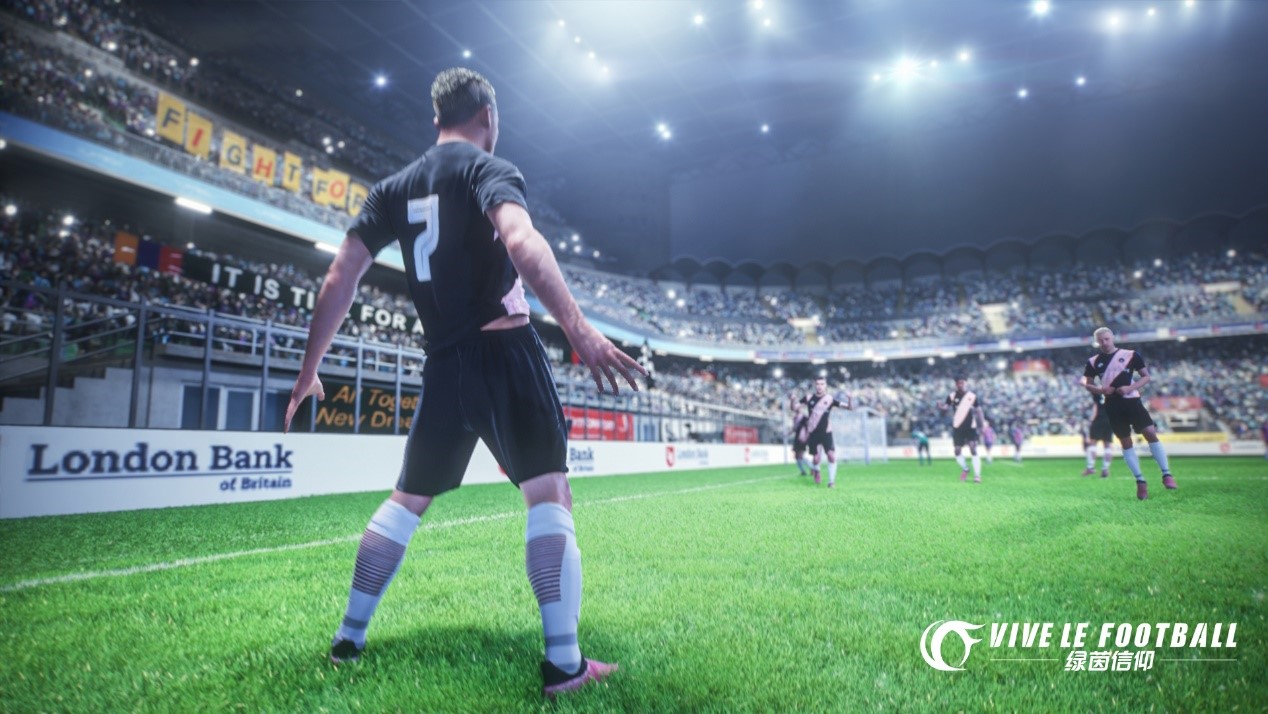 The forward horn has sounded, and the superstar on the green field has appeared! The "Forward Test" of "Vive le Football" is in full swing. Managers, go to the official website to download the game and join the bloody confrontation on the greenfield field. Exciting activities are waiting for you to join, generous benefits and surprises are given out, and Van Basten invites you to ride the greenery with you, bringing exclusive benefits.
With our faith in greenery, let us meet again in the passionate football world! You are welcome to follow the official Weibo, WeChat public account and official communication group of "Vive le Football" to get exclusive benefits and the latest information!
Official website: https://vlf.163.com/
Weibo: https://weibo.com/u/7513094827
WeChat public account: Vive le Football
Post it: https://tieba.baidu.com/f?kw=%E7%BB%BF%E8%8C%B5%E4%BF%A1%E4%BB%B0
QQ group (303819766): https://jq.qq.com/?_wv=1027&k=qpkiG6bW
About "Vive le Football"
<Vive le Football> is a Football sim-game developed by Netease with the FIFPro and China's national football team official licensing. The Next Gen Messiah game engine is dedicated to providing users with the most immersive football experience. Intelligent AI, precise & flexible movement, and tactic simulation will take you to the real football world. With the innovative gameplay, real-time league journey, create your pitch legend. The unique lobby hall and street mode will bring you the most diverse football game experience.