Van Basten leads a lot of surprises!

The "Forward Test" starts today, and you are invited to experience multiple surprises! NetEase's first self-developed realistic football competition game <Vive le Football> invites everyone to gather in the greenery and play simultaneously on PC, iOS and Android. <Vive le Football> has the genuine authorization of FIFPro, giant clubs and the Chinese national team. This test will also welcome the first legendary star Van Basten. During the test period, there will not only be exciting activities and new ways to play, but also multiple surprise benefits such as World Footballer Van Basten, so that you can enjoy the green passion with everyone!
◆Join the official communication group to unlock exclusive benefits and problem feedback for community testing: official QQ communication group 1: 303819766, official WeChat communication group: follow the official account of <Vive le Football>, and join the group with one click.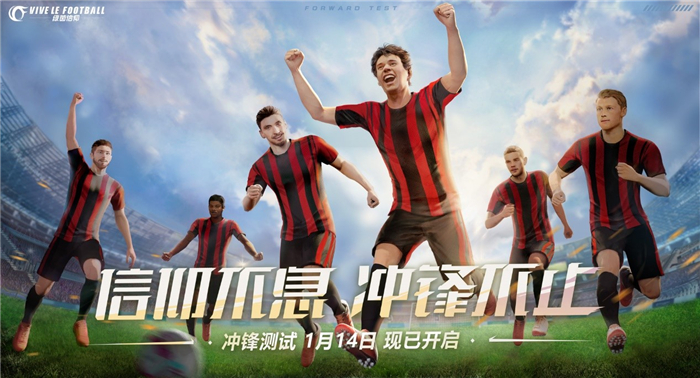 [Van Basten's exclusive benefit potential is full for you]
The long-awaited "Forward Test" by thousands of VLF managers was grandly opened today. The first legendary star Van Basten made his debut, and the theme PV was exposed for the first time. With Van Basten on board, the many perks surrounding one of the best strikers in world football's history will come as a surprise. Legendary player Van Basten, you can get it for free when you go online, and immediately add another player to your football dream team.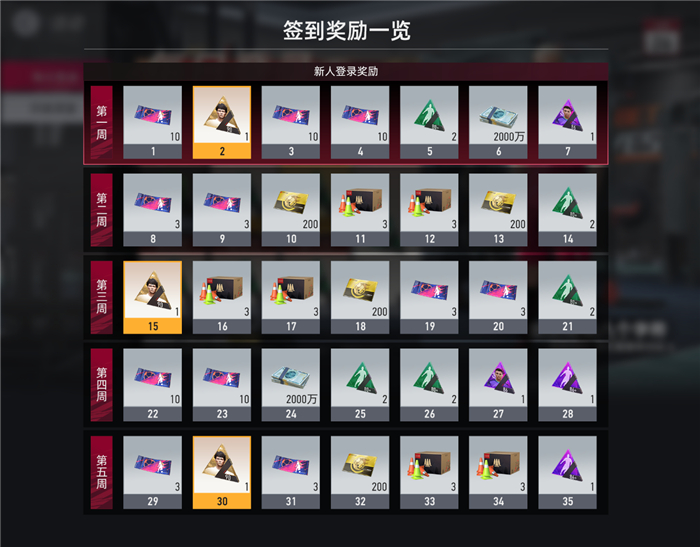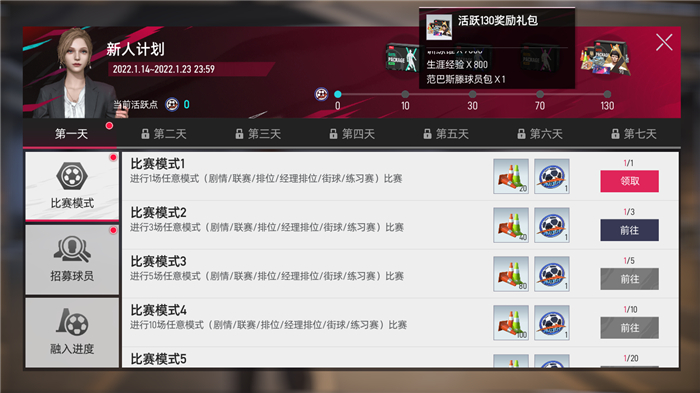 During the "Forward Test", managers can also obtain the [Van Basten Player Pack] through sign-in activities and reaching 130 active points in the Rookie Program. Van Basten's initial ability value is 90 and his potential value is 97. By increasing Van Basten's potential value, and training his ability value to 100 through battles and training cones, he can complete the "limited training task". After completing the task, you will directly obtain the [Legendary Center - Van Basten] during the public beta. Let Van Basten, who has a beautiful style of ball and superb shooting skills, lead the team to the green field and achieve a brilliant record!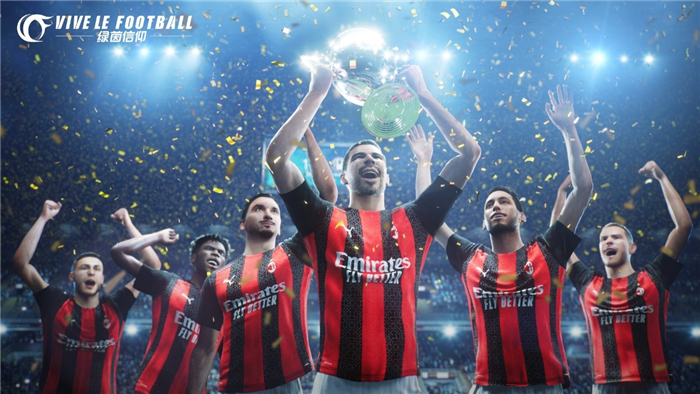 [Wonderful activities invite you to participate in multiple benefits and surprises]
In order to let managers have a better experience, "Vive le Football" has also prepared many exciting activities and surprise benefits. Those who have completed the pre-download on the PC platform in advance can receive 10 consecutive recruiting coupons through the PC-specific password after the server is started. Because the game PC, iOS, and Android can be played simultaneously, you can also receive 10 consecutive recruiting coupons after completing both PC and mobile logins. During the test period, after completing the "Newcomer Program", you can receive a large number of recruitment coupons, euros (tokens), coupons and other generous rewards. Log in and sign in every day, and you can also receive 30 consecutive recruiting coupons, 20 million euros (tokens), 80+ player gift packs*2, football king Ronaldo and many other "sign-in rewards". On the occasion of bidding farewell to the old and welcoming the new, the five superstars of the tiger will become "mysterious guests" to send New Year wishes to all players. VLF managers will have the opportunity to directly obtain the "Year of the Tiger Star Player Pack" through a special password, allowing 5 stars to join the team!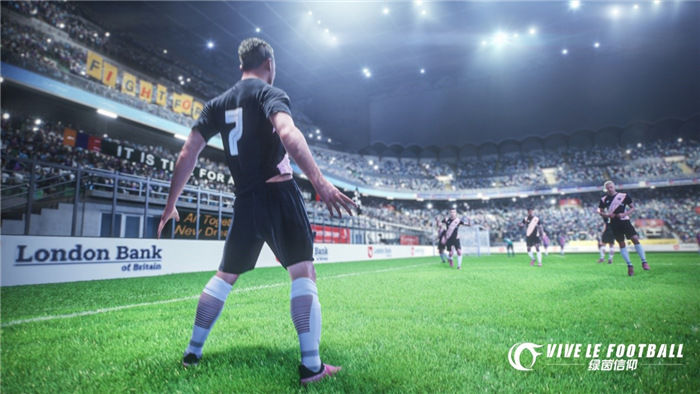 【Download now to join the test new gameplay waiting for you to experience】
In addition to exciting activities and benefits, "Forward Test" will also bring many new ways to play, opening up a more exciting football experience. The league gameplay will be fully optimized, and managers need to create an independent league archive. In this archive, you can freely choose a team, build a team with full personality through different recruitment and training methods, experience more realistic player growth, and consider the financial situation of the team, strive to obtain more funds and increase investment Enhance the strength of the team and experience a more realistic league management in depth.
The "Forward Test" will also add a manager qualifying mode, allowing everyone to become a team coach, "tactician master, and experience the "coach's perspective" of strategizing and controlling the overall situation. Facing the tailor-made team AI, everyone needs to pass Adjust in real time on the tactical panel, focusing on team and player tactics to control the direction of the duel on the field!
In addition, the "Forward Test" will also open the [Best Team Challenge] for a limited time, and a new "Best Team of the Year" voted by players will be added. Everyone will have the opportunity to challenge and use this "luxury battleship" team full of experience!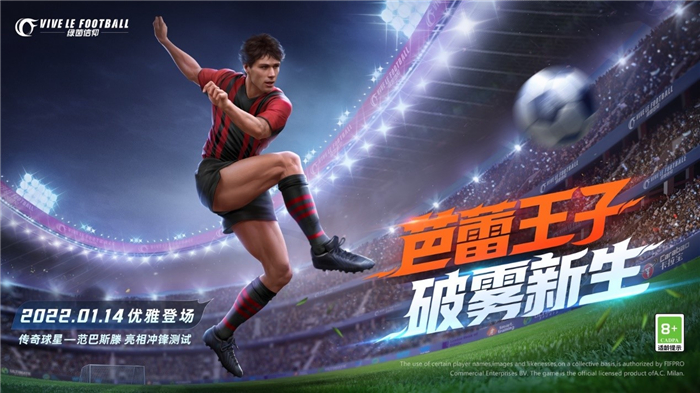 The horn of charge has been blown, and the superstar on the green field has appeared! The "Forward Test" has officially started. Managers, go to the official website to download the game and join the bloody confrontation of <Vive le Football>. Exciting activities are waiting for you to join, generous benefits and surprises are given out, and Van Basten invites you to ride the greenery with you and bring exclusive benefits.
With our faith in greenery, let us meet again in the passionate football world! You are welcome to follow the official Weibo, WeChat public account and official communication group of <Vive le Football> to get exclusive benefits and the latest information!
Official website: https://vlf.163.com/
Weibo: https://weibo.com/u/7513094827
WeChat public account: <Vive le Football>
Post it: https://tieba.baidu.com/f?kw=%E7%BB%BF%E8%8C%B5%E4%BF%A1%E4%BB%B0
WeChat group: https://url.163.com/pHV
QQ group (303819766): https://url.163.com/QfL

About <Vive le Football>
<Vive le Football> is the first authorized football competitive game independently developed by NetEase with FIFPro, China National Football Team and giant clubs. It can be played on PC, iOS and Android. Equipped with the Messiah next-generation engine, it is committed to providing players with the most extreme realistic control football game experience. Intelligent AI, accurate and flexible movement and tactical simulation, bring you to the real football world. Rich and innovative gameplay, re-enactment of the real football league mode, and create your exclusive green legend. There are also original streetball battles, allowing players to immerse themselves in the unique charm of the green field.